Try out different playing fields with equipment suitable for all ages !
The largest paintball in Vendée, is located at "Le Grand Défi" park in Saint Julien des Landes and is open all year.
On the site of Saint Julien des Landes, challenge family or friends on our 5 grounds installed throughout 4 hectares. See our courses.
"Paintball Loisir" remains a fun place where you and your family can spend a pleasant time. From 6 years old, children and adults can play on different playing fields with equipment suitable for all ages!
VideoBuy your tickets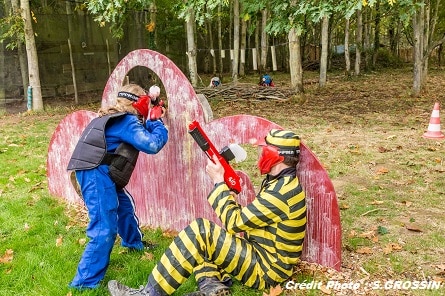 From 6 years old
Children can evolve to fields with suitable equipment (ball launchers, masks). We can lend overalls and costumes to them (no extra charge).
Our trained referees-staff at PaintballLoisir offer a variety of suitable games. Parents can play with their children using children equipment..
PaintballLoisir puts safety at the heart of its business; staff are also there to ensure that the rules are followed during games.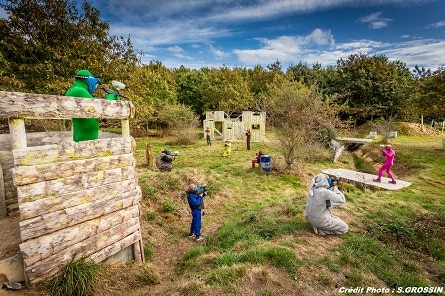 From 12 years old
Teenagers use launchers adapted to their age (the same as the adults ones, but with smaller and lighter balls) and we can lend overalls as well as masks at no extra charge.
Referees-staff make sure that the rules are respected but also offer many scenarios and fun games.
Equipment:  Compressed air Tipmann FT50 launcher (latest generation semi-auto)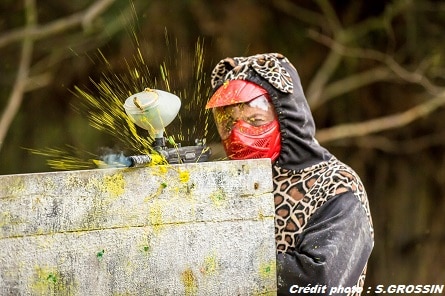 From 15 years old
The players can play on every field. Different scenarios are available depending on the event or your wishes. On top of that, we lend overalls and masks. For your special events we can lend special overalls.
Material: compressed air Tipmann FT12 Launcher (latest generation semi-auto)
Our Playing field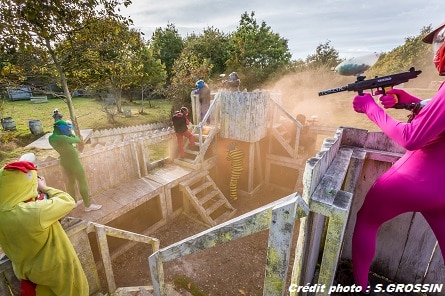 Playing field  1: Medieval playing field- 1 hectare
This land is ideal for the craziest of games! It has both a clear area and an area in the forest. You can escape the attacks of your opponents by taking refuge in the numerous tunnels that the field have. The fortress located on a promontory, the castle and surrounding moat will also allow you to set up the craziest strategies!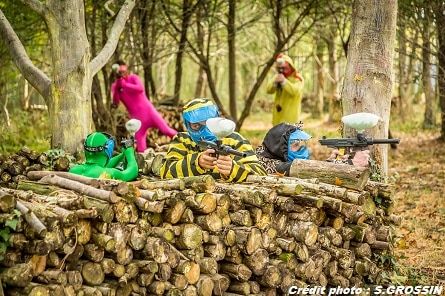 Playing field # 2: Forest playing field – 1 hectare
Slightly smaller than the medieval playing field, this one is totally different. Only located in forest areas, obstacles are made of raw wood pieces, they guarantee a 100% natural effect  and total immersion in the environment. The offered scenarios are slightly different here, but just as exciting! They allow you to take full advantage of the field and the games are thrilling!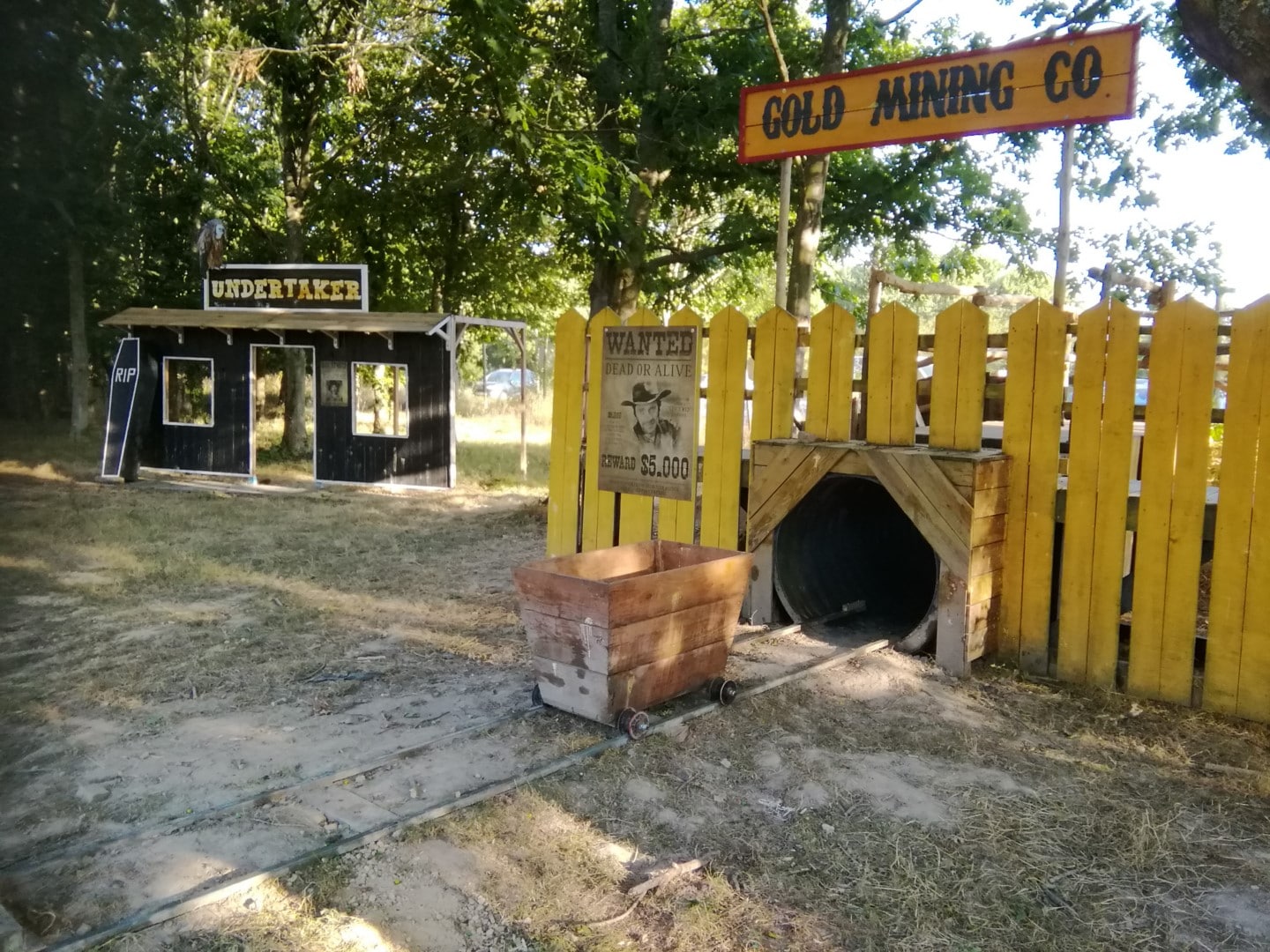 Playing field 3: Wester field (children) – 0,5 hectare
On this ground suitable for fast play, by its size and nature of its environment, young children (from 6 years) can express their sniper skills! The scenarios offered by our referees- staff will allow you to take full advantage of the playing field, with characteristics similar to competition playing fields.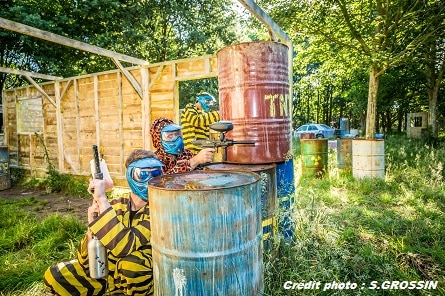 Playing field n°4 : FBI- 1 hectare
This playground is inspired by FBI training camps. There are many different settings such as an American police car, targets, …
Many scenarios are possible on this playground. TREE TOP TRAIL
From 2 years old
33 courses to discover the trees in Vendée