Outside lasertag, enter a futuristic world !
In a galaxy far away, protect your spaceship with your laser.
With your super precise laser, you will enter a futuristic world . You will have to fight against your friends and family.
This activity is accessible from 6 years old.
VideoVirtual visitBuy your tickets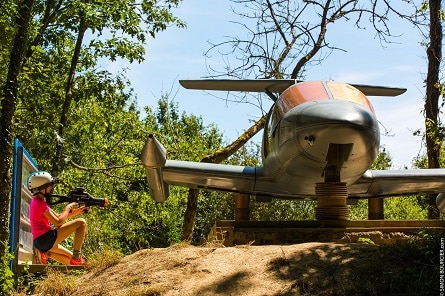 From 6 years old
At our Outside lasertag , you will be taken care of by our staff who will explain to you everything you need to know to have fun.
Games last 15 minutes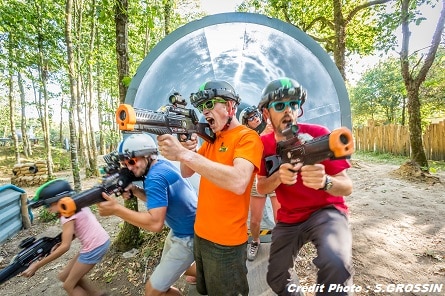 Defend your spaceship !
You will land on a hostile planet facing a dangerous  alien tribe that eat humans for strengh.
Will you be able to defend your ground ?
For the whole family
Our outside lasertag is the perfect activity for your events : Birthday parties, staff parties, stag parties…
You may also like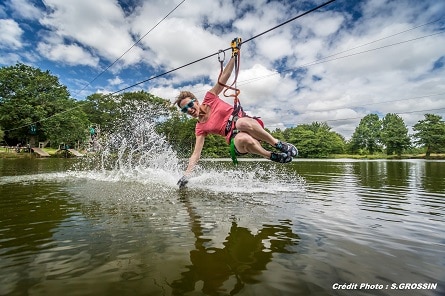 Come and enjoy nature in the treetops !
Open since June 25th, 2010, « Le Grand Défi » parc counts no less than 33 courses for all levels in 2020. Among them, 7 for children from the age of 2 years old, 26 zip lines that pass over the lakes, which are included in the course (no extra charge) and two extremely difficult black courses! With family, friends or alone, discover or rediscover tree climbing in a family atmosphere.
All courses are equipped with a continuous belay system. This system allows you to never come off during any of the courses. TREE TOP TRAIL
From 2 years old
34 courses to discover the trees in Vendée