Booking requiered From 6 years old
Rates
The Forest Prophecy !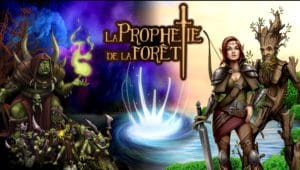 For more than 1,000 years, in Great Challenge forest, a positive elemental force, called "Vortex", has maintained the balance between humans and the peoples of the forest."
Today, Evil has gathered its forces and begun the assault on Great Challenge to destroy this ancestral energy.
A prophecy predicts that at the last moment a band of brave human beings will come to the aid of the forest inhabitants to overcome evil and preserve the Vortex.
Go in search of magical runes, take up the challenges and thwart the plans of the Dark Army.
Time is running out for you to save the forest.
Your Mission
10 challenges
Use a geolocated tablet to guide you through the challenges and puzzles of the forest.
Avoid dangers in the midst of the many decors inspired by a fantastic universe.
ENTERREMENT DE VIE DE CÉLIBATAIRE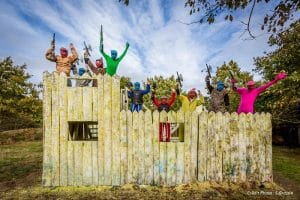 Venez feter ça chez nous…
Paintball Loisir, plus grand paintball de Vendée, organise votre enterrement de vie de garçon / de vie de jeune fille.
Profitez d'une de nos formules, la/le future marié(e) repartira avec un cadeau de notre partenaire "Mécamax".
Le prêt de déguisement est gratuit. TREE TOP TRAIL
From 2 years
33 courses to discover the trees in Vendée