Booking requiered  – From 6 years old (accompanied)- Rates
Explor'Games in Vendée : 2 themes possible !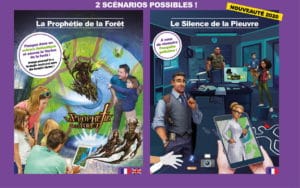 Come and discover 2 Explor'Games themes at « Le Grand Défi » park in Saint-Julien-des-Landes in Vendée.
Explor'Games are inspired by Escape Games but are held outside and you have geolocalised tablets as your game master.
Just like in Escape Games, you play in groups (from 2 to 4 people for the Forest Prohecy and the Silence of the Octopus). The story line, the challenges and riddles are adapted for adults and children accompanied (from 6 years old).
The Forest Prophecy !
For more than 1,000 years in "Le Grand Défi"'s forest, a positive elementry force called "Vortex" has maintained the balance between humans and the people of the forest.
Today, Evil has gathered its forces and has begun the assault on "Le Grand Défi" to destroy this acenstral energy.
A prophecy predicts that at the last minute, a group of brave human beings will come and help the forest people to overcome Evil and preserve the Vortex.
Search the magical runes, accept the challenges and defeat the plans of the Dark Army.
Time is running out for you to save the forest !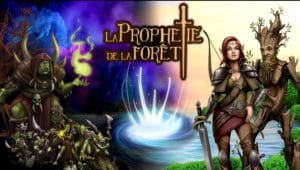 [responsive][/responsive]
Your Mission
challenges and riddles to crack.
Use a geolocated tablet to guide you through the challenges and puzzles in the forest.
Avoid danger in the midst of the many settings inspired by a fantastic universe.
[button link="https://www.google.fr/maps/@46.646596,-1.712849,3a,75y,188h,95.94t/data=!3m5!1e1!3m3!1scdpOi4xokV4AAAQfCRHNHA!2e0!3e2″ size="large" target="_blank or _self" color="green" lightbox="false"]Visite virtuelle[/button][button link="https://grand-defi.collectif-num.fr/infos-pratiques/tarifs/" size="large" target="_self" color="green" lightbox="false"]Tarifs[/button]
The Silence of the Octopus !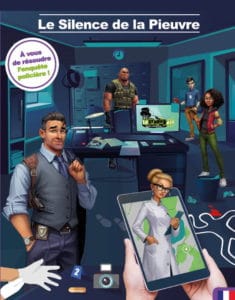 Since its creation, after World War II, the GSP (Global Secret Police) works on many confidential and dangerous missions.
Worldwide agents come together to arrest criminals, to stop traffiking and plotting to maintain peace and security on all 5 continents.
However, the GSP missions can be very dangerous. Last night, agent John Bay (your co-worker) was kidnapped. During operation Walroyce, you were investigate with John Bay about « Pieuvra » an international mafia.
As co-workers, you were called in to investigate where he was kidnapped.
Go on an adventure to find out who kidnapped him and save John.
Use your sense of logic, beware of any traps and beware of everyone : they could be traitors in the GSP.
[/box] ACCROBRANCHE DISC GOLF
ORIENTATION GALACTIC LASER BALADE PONEY QUICK JUMP