Booking requiered From 6 years old
Rates
The Forest Prophecy !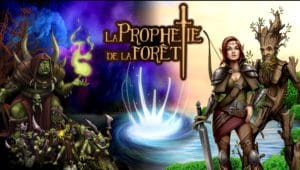 For more than 1,000 years, in "le Grand Défi"'s forest, a positive elementry force, called "Vortex", has maintained the balance between humans and the people of the forest."
Today, Evil has gathered its forces and has begun the assault on "Le Grand Défi" to destroy this ancestral energy.
A prophecy predicts that at the last moment a group of brave human beings will come and help the forest people to overcome Evil and preserve the Vortex.
Search the magical runes, accept the challenges and defeat the plans of the Dark Army.
Time is running out for you to save the forest.
Your Mission
10 challenges
Use a geolocated tablet to guide you through the challenges and puzzles of the forest.
Avoid danger in the midst of the many settings inspired by a fantastic universe.
STAG AND HEN PARTIES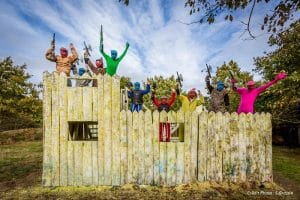 Come and celebrate it here !
Paintball Loisir, largest paintball in Vendée, will organize your stag or hen party.
Enjoy our different offers, the futur groom or bride will leave with a present from our partner "Mécamax".
The use of the dressing up clothes is free. TREE TOP TRAIL
From 2 years
33 courses to discover the trees in Vendée